Swept Coffee Time
Actually, Irish Coffee is thought more for colder days , but while summer is just a little in wait, I thought, you can drink it quietly now ;-)
Just yesterday it snowed here in the mountains - it is already in May. Since I have made a wonderful Irish coffee cream and then an Irish coffee cream Gugelhupf, I thought, now I make a suitable drink - the decision was quite easy - the perfect drink is, of course, Irish Coffee. And, have you ever made Irish coffee yourself?
It is super easy and fast, but as so often, also here isto motto: learning by doing - so make your coffee cooker ready to go.
| | |
| --- | --- |
| | |
| 2 Tl | brown sugar (please use only brown sugar) |
| 8 cl | Whiskey (ca.4TL) |
| 1 pack | vanilla sugar |
| | whipped cream |
| | strong, aromatic coffee |
| few | coffee beans as decoration |
| 2 pieces | Irish Coffee glasses |
| | |
| | |
| | |
| | |
| | |
| | TL means teaspoon |
| | L mean liter |
| | |
| | For an aromatic taste, |
| | use 30 bis 40 ml Whiskey for 90 bis 100 ml coffee. |
| | |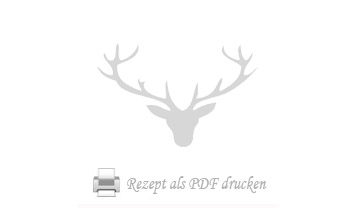 Lucina´s Tipps:
The glasses you use should be heat-resistant , because the coffee is filled hot.
It tastes yery well with my IRISH COFFEE CREAM GUGELHUPF.

I did it that way:


First we have to mix the sugar in an extra glass with the whiskey. Stir until the whole sugar has dissolved in the whiskey.
You can also heat the whiskey to make it easier. But don´t let the alcohol boil.

Cook for 2 servings, using aromatic coffee.

In the meantime, beat the cream with the vanilla sugar until a thick consistency is reached.

Add the whiskey and sugar mixture into an Irish Coffee glass and pour in the freshly brewed coffee.


Now let the cold cream trickle into the glass over an inverted spoon.
The amount is variing according to your taste.


Serve the Irish Coffee hot. Normally the Irish Coffee is served without a spoon, because the hot coffee will be drunken through the cold cream.


But I've still struck the cream still stiff and passed my Irish Coffee a cream crown.
That is why I serve the coffee with a spoon.

Spread coffee beans as decoration over it and VIOLA our Irish Coffee is finished.
Your guests will be delighted.