Revive your love of coffee - so that Christmas smells for all.
Mocca cookies ... the smell of beans...!
This post will be declared based on branding and links.
This Christmas, I've tried to think of all: the hurry and frugal, the tradition lovers of the calorie-conscious and vegetarians and of course the gourmets and experimentalists. Oh man, oh man you should not miss things for coffee lovers. I think these mocha biscuits are a real treat. They are easy to prepare, very tasty and when you open the cookie jar, it smells wonderful for coffee and cosiness.
When it's foggy outside, make a cup of hot coffee, maybe even an Irish coffee or vlt. a Stamperl coffee liqueur, these mocha biscuits and you are guaranteed arrived in the comfort. So equipped you can fog the mist and leave the skis in the basement - at home it's the most beautiful. If you feel lonely, call your friends or neighbors and just enjoy together. Snacking is not only allowed - it's a must.

I did it that way:


Apron around.
Dissolve the soluble coffee in 1 1/2 tablespoons of boiling water and allow to cool.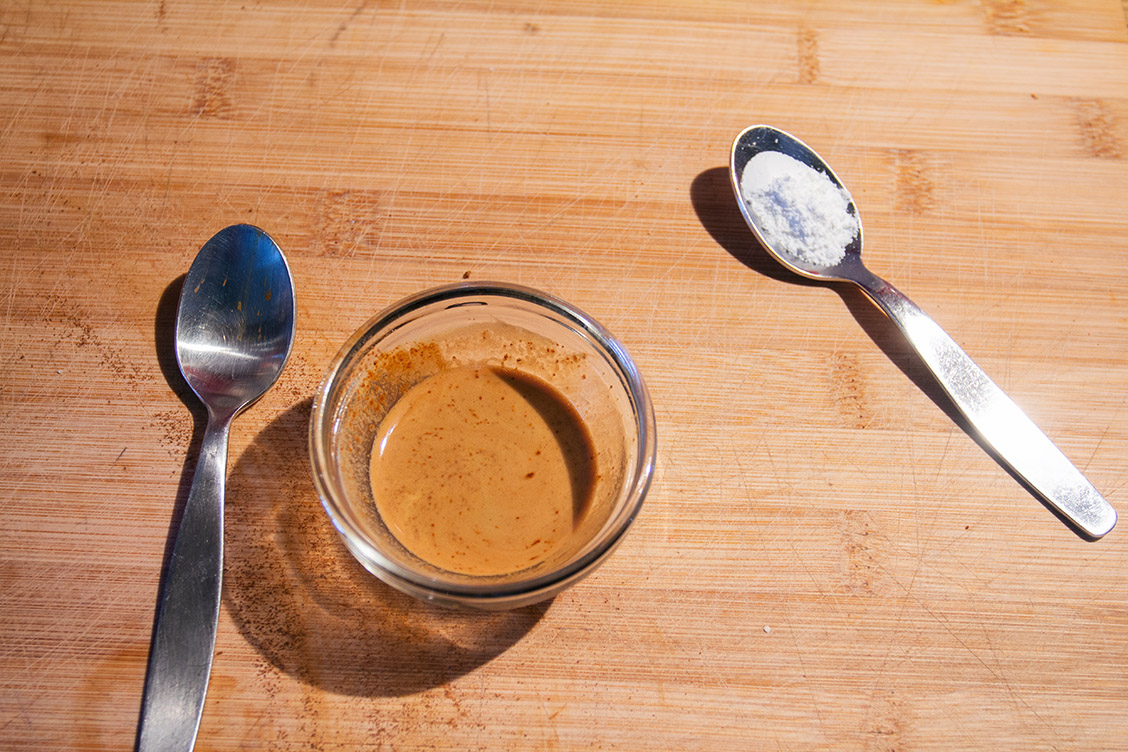 Brown the butter gently in a small saucepan for about 10 minutes. Then cool until the butter becomes firm again.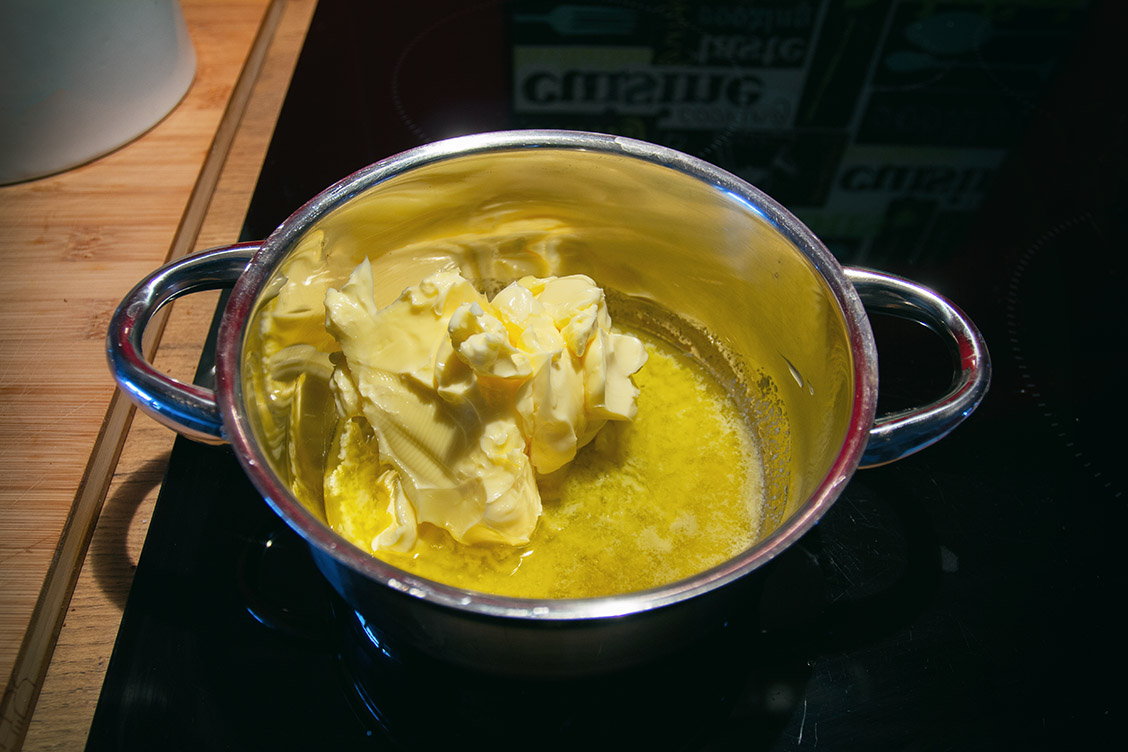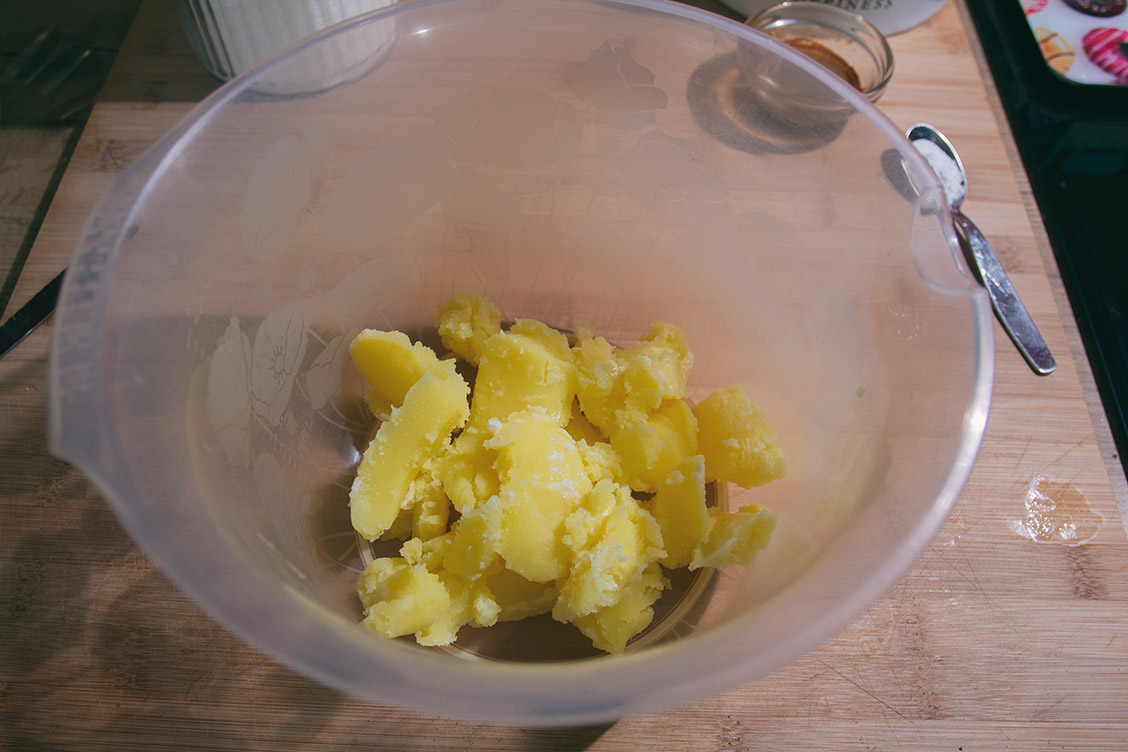 The mocha beans I hacked in TUPPERWARE Turbo-Chief or simply grind.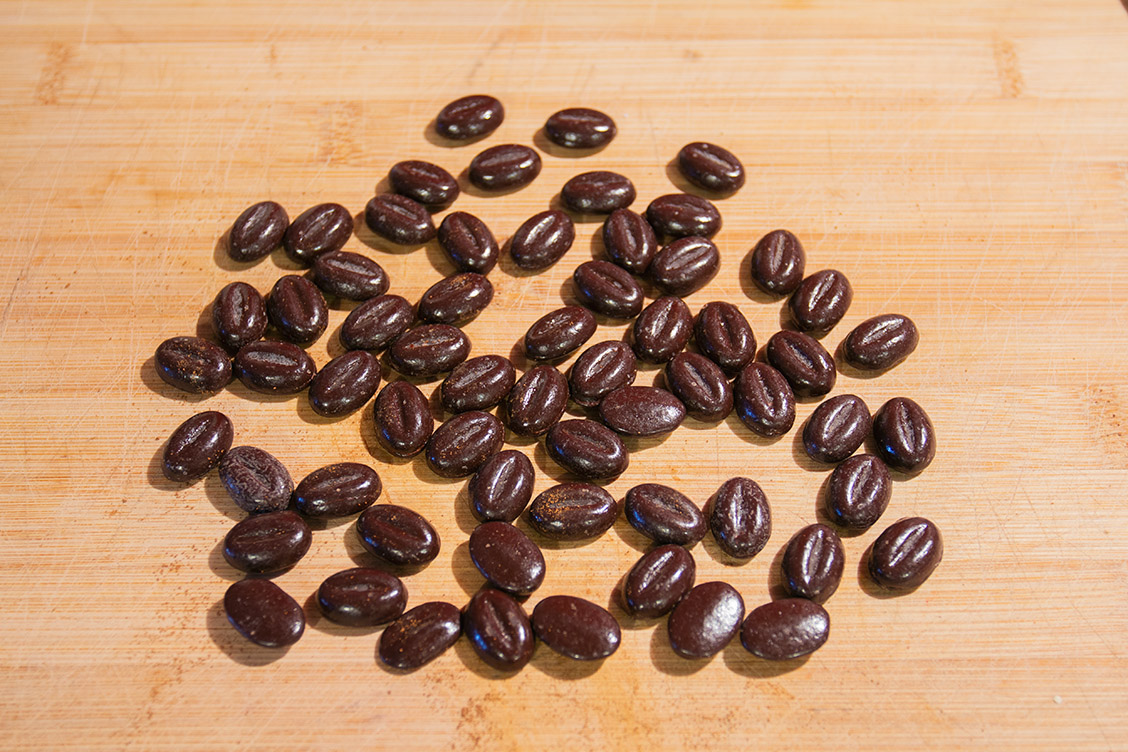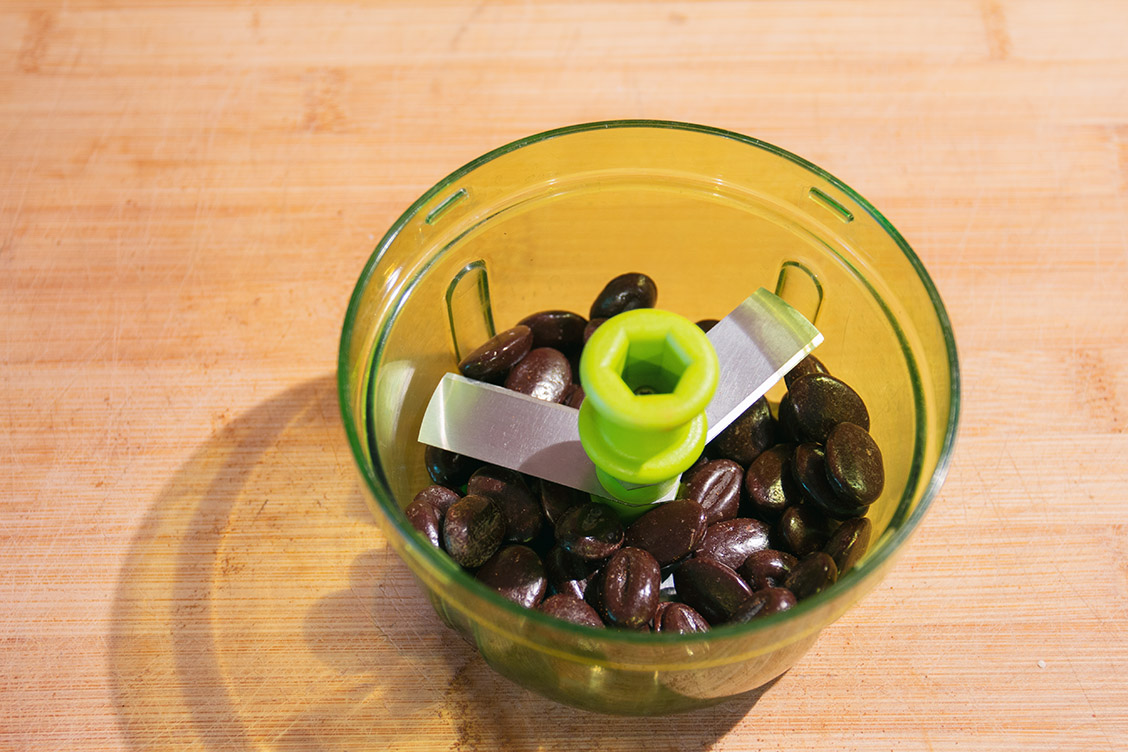 Put the butter into pieces in a mixing bowl and whip until creamy with the hand mixer.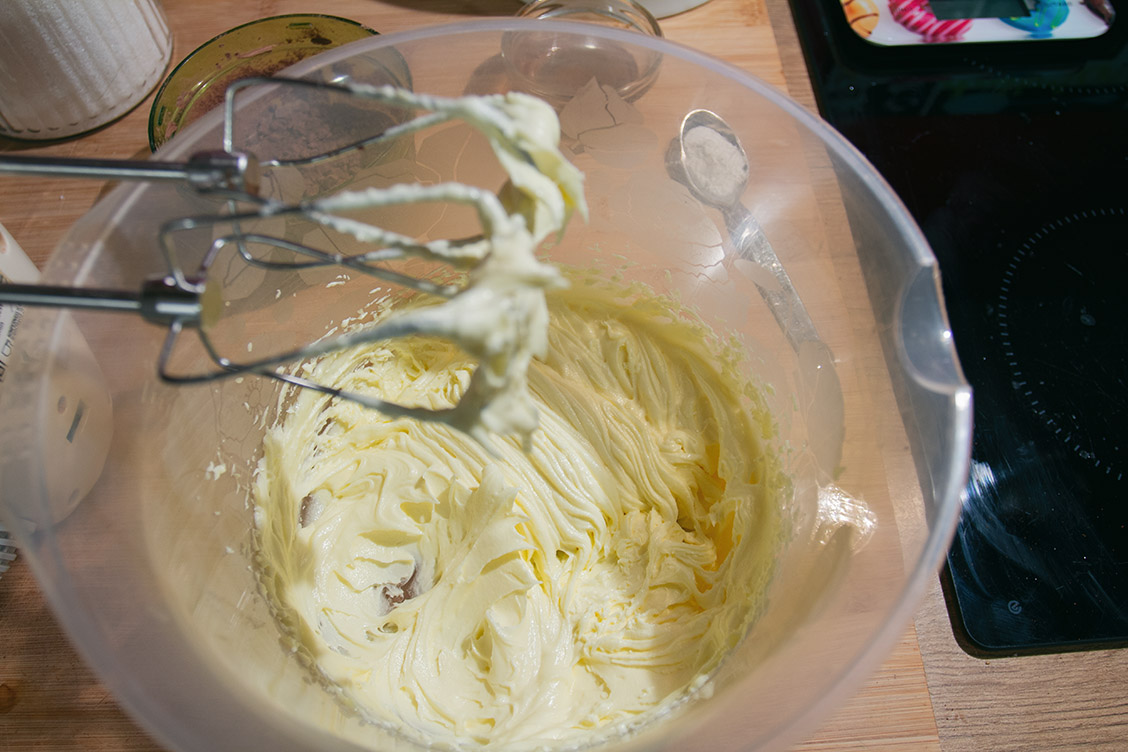 Add sugar, salt, cream and the dissolved coffee and stir to a creamy mass.
Mix flour and baking powder and knead.
Work with your hands.
Now knead the crushed mocca beans quickly.

Wrap the dough in cling film and refrigerate for at least 1 hour.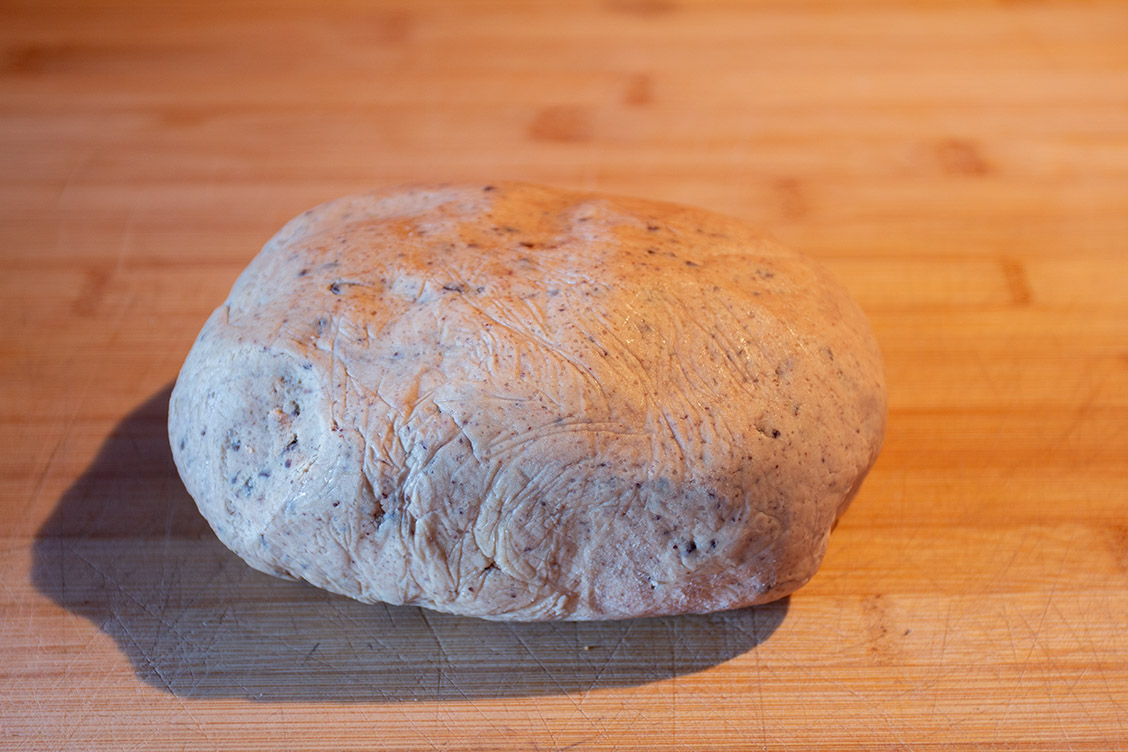 Preheat the oven to 180 degrees (convection). From the dough form walnussgroße balls and place with some distance on a laid out with silicone baking paper sheet.
Press one mocha bean each.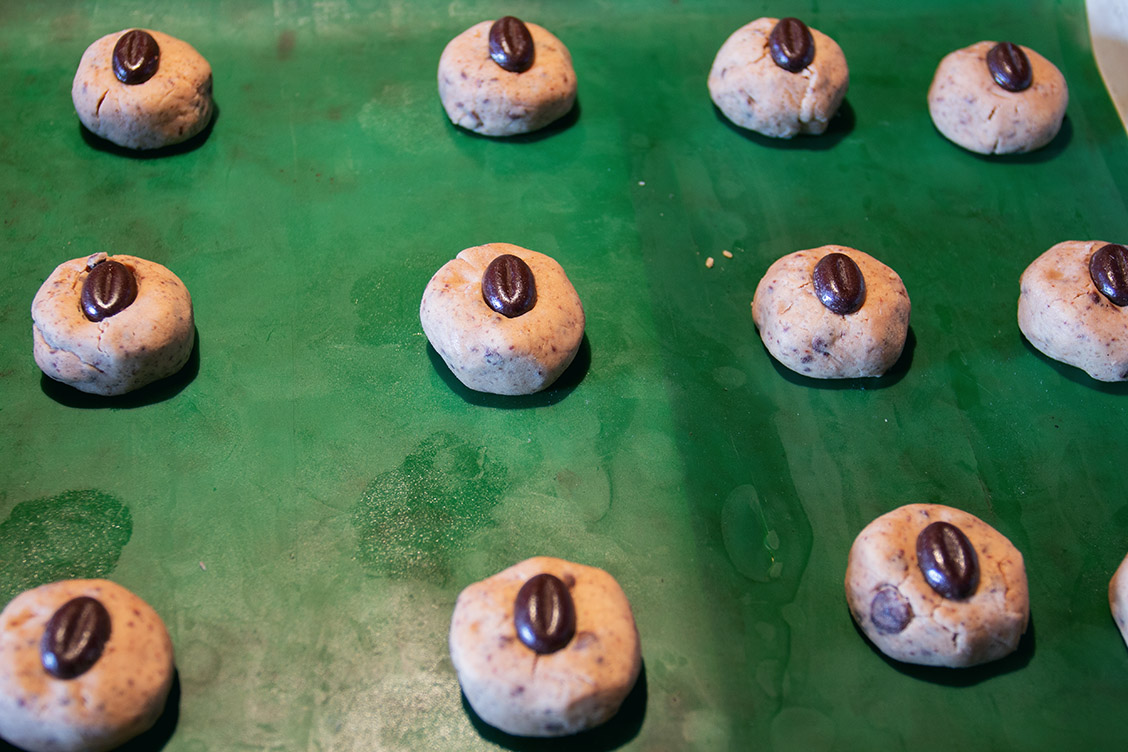 Bake for about 10 to 12 minutes and let cool. Store in a tin box.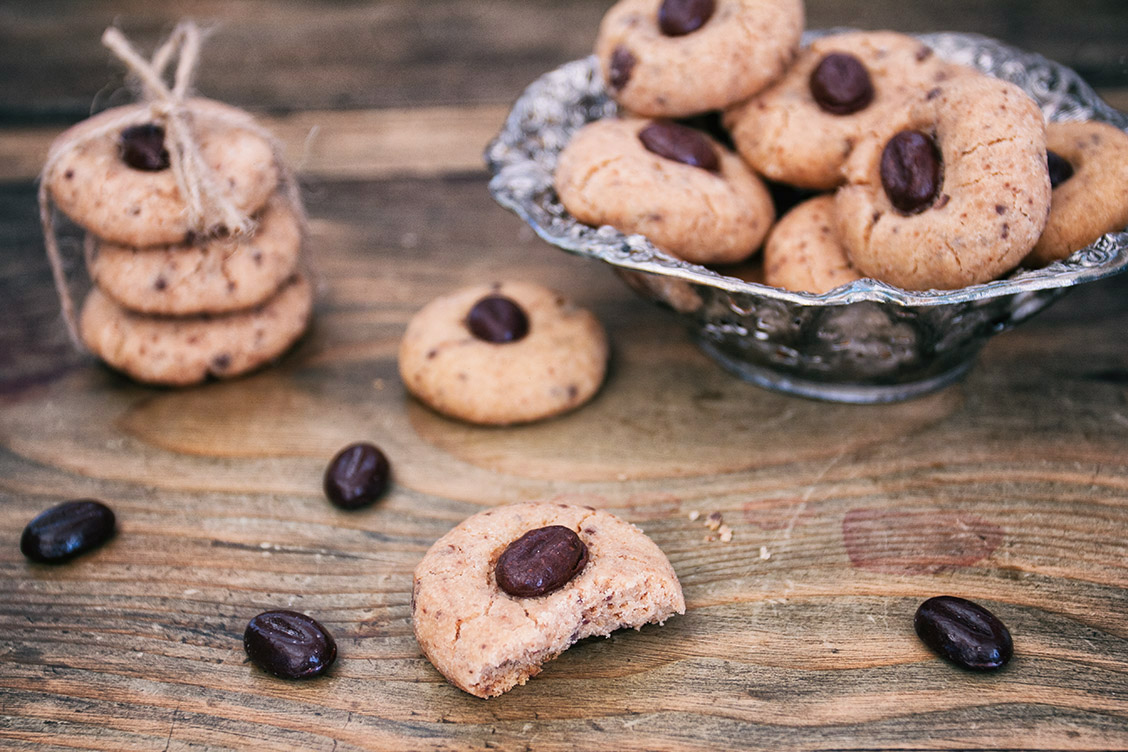 If you liked my recipe and pictures, I would appreciate your feedback and comments.
Have fun baking.